In care or a care leaver? Looking for help or advice? Contact our friendly advice line on 0800 023 2033 or email advice@becomecharity.org.uk.
BECOME

COACHING
Our free programme for children in care and young care leavers will help you move forward with your life and achieve your personal goals. Ready to make a change?
TRAINING

COURSES
New and affordable training courses now available for people and organisations working with looked-after young people.
OUR

IMPACT IN 2017
Find out how we delivered our mission last year of supporting children in care and young care leavers and improving the care system.
"The level of support I have received from Become in all senses, particularly emotionally, has had a real impact in the way I have grown in the last 3 years."
-Elena, 19
Latest news and opinion
On Twitter
We only have a few more spaces left for people wanting to take on the @RoyalParksHalf for children and care and young care leavers! Find out more about how you can run by visiting: https://bit.ly/2MIPuKP Become a fundraising hero! #charity #childrenincare #royalparkshalf pic.twitter.com/9mu6uNBkZw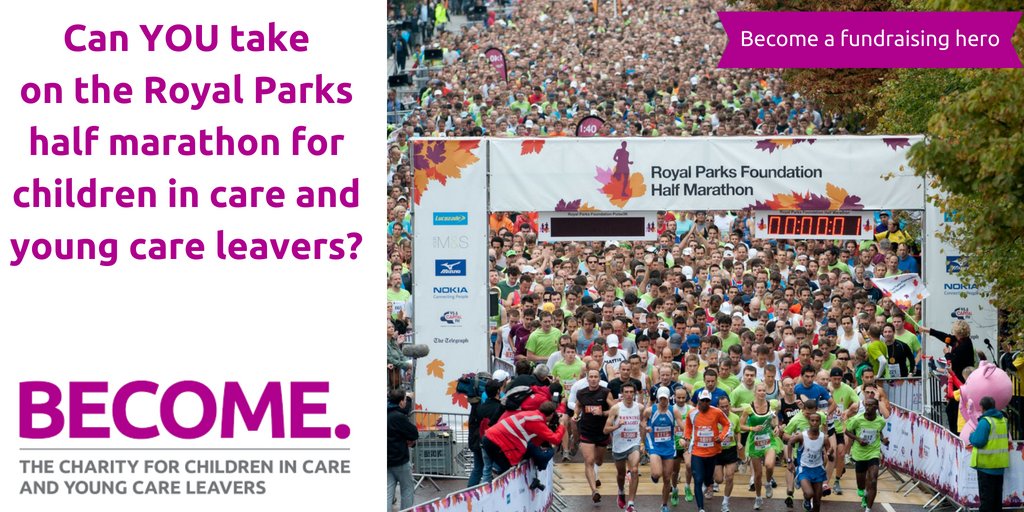 "My advice worker was so calm and understanding it helped me to talk with someone about my concerns as there isn't many people for care leavers to talk to that understand the difficulties we face." 0800 023 2033